The Sperry - Weatherhead Lab
Faculty / Principal Investigators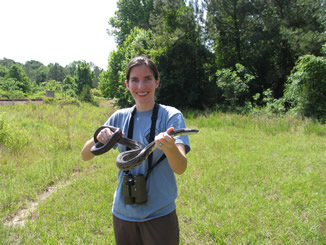 Jinelle Sperry
Adjunct Assistant Professor
US Army ERDC-CERL
P.O. Box 9005
Champaign, IL 61826
Phone: 217.373.4543  jinelle.sperry@usace.army.mil
Education:
2008 Ph.D.University of Illinois; Champaign, IL
2004 M.S. Humboldt State University; Arcata, CA
1999 B.S. University of Montana; Missoula, MT
Research Interests: My research has addressed a wide array of topics clustered around the core theme of community ecology and the effects of human-caused and natural disturbances on multi-species interactions.  Most of my recent work has focused on the ecological factors that influence predator-prey interactions between snakes and birds.
Patrick J. Weatherhead
Professor of Behavioral Ecology
University of Illinois
606 E. Healey Ave.
Champaign, IL 61820
pweather@illinois.edu
(217) 244-0319
Education:
1978 PhD. Queens University; Kingston, ON
1976 MS. Queens University; Kingston, ON
1974 BS. Carleton University, Ottawa, ON
Research Interests: My research addresses a variety of questions about the behavior and ecology of animals. Most often those animals are snakes and birds, although I have been involved in some projects on other taxa. Conceptually, some of my research is specific to one of the taxonomic groups I study (e.g., thermal ecology of snakes) whereas I have investigated other topics in more than one group (e.g., sexual selection in birds and snakes; parental care in birds and fish). Also, some research involves interactions among taxa (e.g., snake predation on birds' nests).
Pat is officially enjoying retirement in Ontario but continues to work with the lab remotely.
Students
Brett DeGregorio
W 519 Turner Hall
1102 S. Goodwin Ave
Urbana, IL 61801
Badegregorio@gmail.com
Brett's Webpage
Education:
MS. 2008. Indiana – Purdue University; Fort Wayne, IN
BS. 2005. University of Massachusetts; Amherst, MA
Research Project: My dissertation focuses on how climate change is expected to alter predator - prey interactions between snakes and nesting birds. All of my research is conducted at the Savannah River Ecology Lab in South Carolina. I have just completed my fourth and final field season and anticipate defending my dissertation spring 2015. I have also begun work as a wildlife biologist for the Army Corps of Engineers, which will allow me to continue working closely with Dr Sperry.
Daniel Kovar
Education:
BS. 2008. Ohio University; Athens, OH
Research Interests: My primary interest is in avian ecology, although I am also interested in connections with other topics. I joined the Sperry-Weatherhead lab during the summer of 2013. I am currently conducting a study comparing the habitat use and nest survival of the endangered Black-capped Vireo to the similar and closely related, but common, White-eyed Vireo.
Jason Gleditsch
Education:
MS. 2012. Pennsylvania State University; University Park, PA
BS. 2009. Pennsylvania State University; University Park, PA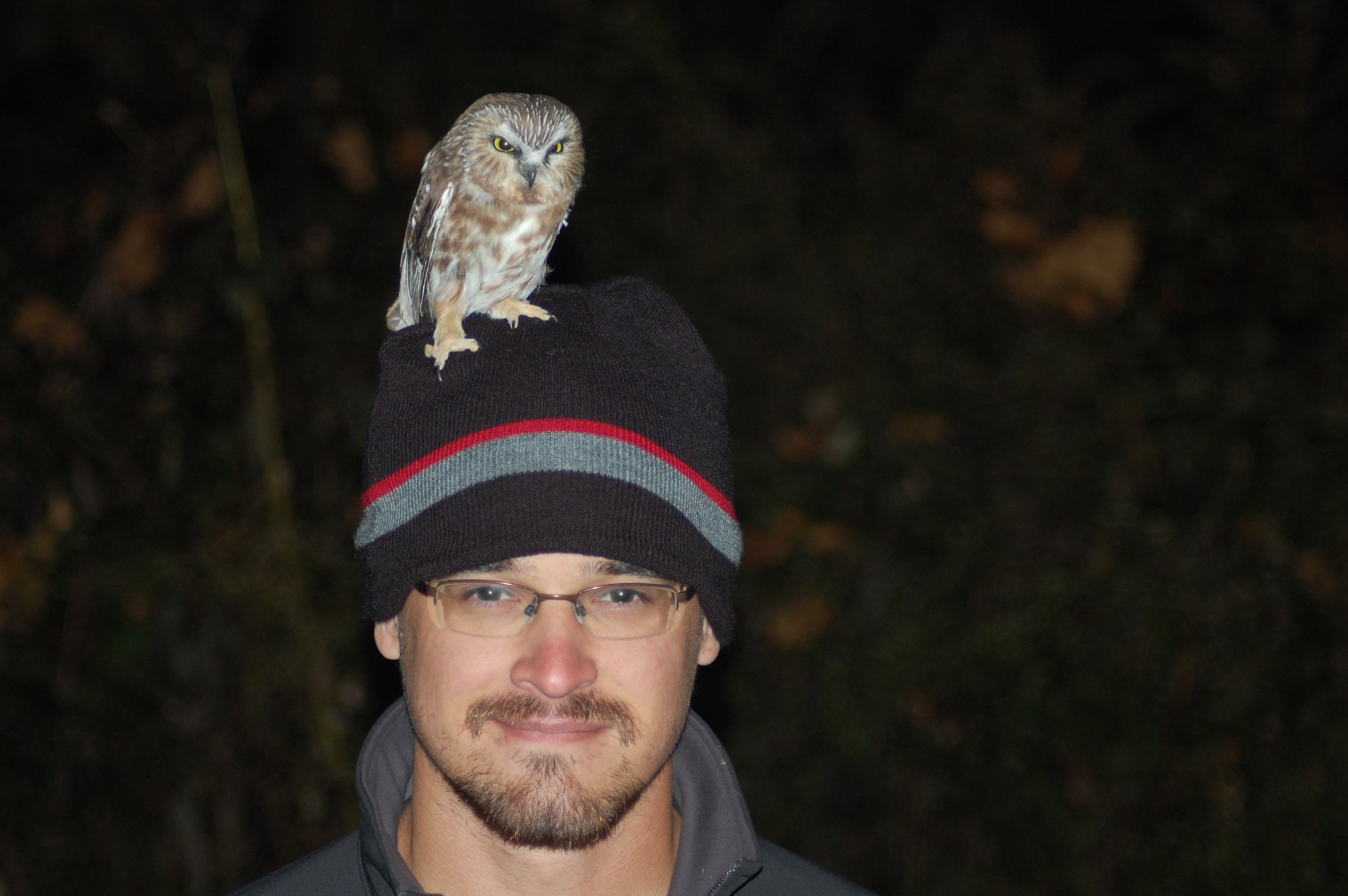 Research Interests: I am interested in the relationship between bird communities and plant communities. Specifically, I am investigating how this relationship effects the behavior, ecology, and evolution of avian species and what role species invasions have in these processes. In addition, I am interested in examining how these two communities influence each other through seed dispersal networks and what this means for community assembly and conservation. Currently I am working on a massive, broad scoping project taking place on the Hawaiian island of O'ahu trying to answer some of these questions with the exotic bird community there. This project includes collaborators from three other institutions and is a part of the DoD's environmental science and technology program, SERDP.
Valerie Buxton
Education:
M.S. 2014 − University of Illinois; Urbana-Champaign, IL
B.A. 2009 – University of Michigan, Ann Arbor, MI
Research Interests: My research interests broadly include behavioral ecology, landscape ecology, community ecology and conservation.  More specifically, I am interested in how species' life history and environment interact to influence behavior. I am currently investigating the prevalence and use of social cues in frogs and toads and whether such cues can be used as a management or conservation tool. Though my current work focuses on anurans, I also am interested in how such topics apply to avian species.